Doing business in the United Kingdom
Shipping to the UK? Being internationally successful depends on more than just you and your clients. You have to understand your target market as each country has its own culture, rules and restrictions. If you are interested in business facts or want to familiarise yourself with the different commercial practices, customs rules and economic sectors, keep reading …

Discover the UK with DHL Express!
Shipping to the UK
England, Scotland, Wales and Northern Ireland form the United Kingdom. 65.64 people live in the country. However, more than 80% of the total population lives in England. The UK is the 5th largest economy in the world. Its market is highly developed and diverse with a large international trading power. Moreover, the capital London is a major financial center. Globally, the market plays an important role for exports and imports.
Services are no doubt the biggest industry with a 80% market share. The World Bank ranks the UK 7th out of 190 countries for the ease of doing business. That is why, the market is such massive opportunity for your business. Top industry export opportunities for the UK market are automobile parts, pharmaceuticals and electronics.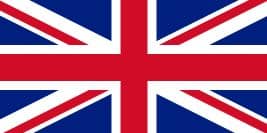 DHL Express can help you develop your business within the UK. Due to our strong local network, we safely deliver your important packages and documents to any destination. Simply ship to cities like London, Manchester or Glasgow. Go ahead, we cover even the most remote areas!
Discover more about international shipping on our news page!