Doing Business in Italy
Shipping to Italy? Being internationally successful depends on more than just you and your clients. You have to understand your target market as each country has its own culture, rules and restrictions. If you are interested in business facts or want to familiarise yourself with the different commercial practices, customs rules and economic sectors, keep reading …

Discover Italy with DHL Express!
Shipping to Italy
6.1 million consumers are part of the eighth largest economy in the world. Small and medium-sized companies form the basis of the Italian economy. Traditionally, those companies have been active in the manufacturing industry.
Due to its rich history and beautiful landscapes, Italy is a popular tourist destination. Each year, 52 million people visit the country, making tourism an important source of income. This shows that the country is a great place to visit, but what about doing business? The Italian economy recovers slowly from the 2008 crash, however it is moving in the right direction. Important exports are motor vehicles, textiles and chemical products. The most important import opportunities are electronics, vehicles and food. Mainly, Italy trades with Germany, France, the United States and the United Kingdom.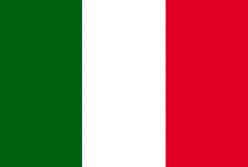 DHL Express can help you to develop your business within Italy. Due to our strong local network, we safely deliver your important packages and documents to any destination. Simply ship to cities like Milan, Rome or Florence. Go ahead, we even cover the most remote areas! As a matter of fact, your parcel is delivered by boat in Venice.
Discover more about international shipping on our news page!