Doing Business in Germany
Shipping to Germany? Being internationally successful depends on more than just you and your clients. You have to understand your target market as each country has its own culture, rules and restrictions. If you are interested in business facts or want to familiarise yourself with the different commercial practices, customs rules and economic sectors, keep reading …

Discover Germany with DHL Express!
Shipping to Germany
Germany has a strong economy:  It is the 4th biggest economy in the world. Its 82.5 million inhabitants form Europe's biggest consumer market. In addition, the domestic investments in Germany have been increasing for years.
The most important sectors are the automotive, mechanical and electrical industries. Germany's economy strongly relies on its export activities. The most important export products are cars and car parts, machines, chemical products and electrical appliances.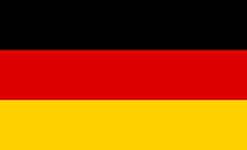 DHL Express can help you to develop your business within Germany. Due to our strong local network, we safely deliver your important packages and documents to any destination. Simply ship to cities like Köln, Berlin or Hamburg. Go ahead, we even cover the most remote areas!
Discover more about international shipping on our news page!