Doing Business in France
Shipping to France? Being internationally successful depends on more than just you and your clients. You have to understand your target market as each country has its own culture, rules and restrictions. If you are interested in business facts or want to familiarise yourself with the different commercial practices, customs rules and economic sectors, keep reading …

Discover France with DHL Express!
Shipping to France
France is the largest country in the EU. Mainland France stretches from the North-Sea to the Mediterranean. Millions of people from around the world want to visit France every year, making the country one of the most important touristic destinations of the world. Besides, the country is a major player on the global political stage. France is a founding member of the European Union and a member of the G-7.
Outside the EU, Japan, the USA and China are its most important trading partners. However, more than 50% of all trades are done within the EU. Important export products are transport equipment, agricultural products, machinery, pharmaceuticals, metal products and textiles.
The French infrastructure is a real asset for the country. France has an extensive road network and railway network, built for the high-speed train TGV. There is even a connection to the UK via the channel tunnel.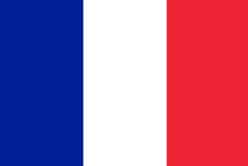 DHL Express can help you to develop your business within France. Due to our strong local network, we safely deliver your important packages and documents to any destination. Simply ship to cities like Paris, Lyon or Marseille. Go ahead we even cover the most remote areas!
Discover more about international shipping on our news page!