Doing business in China
Shipping to China? You have to understand your target market as each country has its own culture, rules and restrictions. If you are interested in business facts or want to familiarise yourself with the different commercial practices, customs rules and economic sectors, keep reading …

Discover China with DHL Express!
Shipping to China
1.3 billion people live in the 2nd biggest economy of the world. This opens many opportunities for foreign investors. In order to reach your business goals, you need to invest a lot of time and energy. Due to the country's size and diverse regions, starting a successful business is a challenge.
Since the seventies, China's economy is growing rapidly thanks to its economic liberalization. In the 1990's, foreign investors started to gain ground in the market. In 2001, China joined the World Trade Organisation.
Almost half of the workforce works in the agricultural sector. China produces rice, barley, soybeans and potatoes. Moreover, the country is the biggest producer of cotton and tobacco. Top industries for investments are electronics, construction and healthcare. In addition, e-commerce shows a lot of potential due to the high number of young consumers.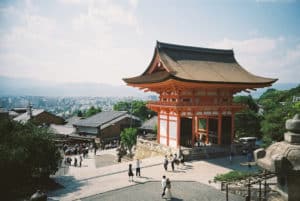 DHL Express can help you to develop your business within China. Due to our strong local network, we safely deliver your important packages and documents to any destination. Simply ship to cities like Beijing, Shanghai and Guangzhou. Go ahead we even cover the most remote areas!
Discover more about international shipping on our news page!