Doing business in Belgium
Shipping to Belgium? Being internationally successful depends on more than just you and your clients. You have to understand your target market as each country has its own culture, rules and restrictions. If you are interested in business facts or want to familiarise yourself with the different commercial practices, customs rules and economic sectors, keep reading …

Discover Belgium with DHl Express!
Shipping to Belgium
The kingdom of Belgium has approximately 11 million inhabitants. The country shares borders with the Netherlands, Germany, Luxembourg and France. Official languages are Dutch, French and German. In the north, people speak Dutch and French is spoken in the south. Only a small minority in the east speaks German. In the capital Brussels, you find important European institutions and the NATO headquarters. Consequently, many expats live in the city.
Belgium's middle class has a considerable purchasing power. In addition, e-commerce is gaining ground which represents a major opportunity for investors. The service sector has the biggest market share, however the industrial sector holds 17% of the GDP. The pharmaceutical and food industry are also key players in the market. Moreover, Belgium invests increasingly in renewable energy.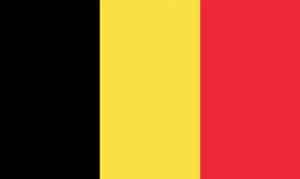 DHL Express can help you develop your business within Belgium. Due to our strong local network, we safely deliver your important packages and documents to any destination. Simply ship to cities like Brussels, Antwerp or Bruges. Go ahead, we even cover the most remote areas!
Discover more about international shipping on our news page!